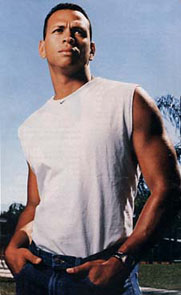 Well, the Yankees are cruising. While they are still 8 games out in the loss column I would like salute the amazing play of one Mr. Alex Rodriguez. Has he silenced the critics, hardly. It is still JUNE of all months. However, 180 RBi's and 65 Home Runs is quite a season if he continues on this modest pace.
It is nice to see these boys playing so well finally. Combining pitching and hitting and some very timely fielding.
Next stop, Colorado.